THE CONSTRUCTIONIST.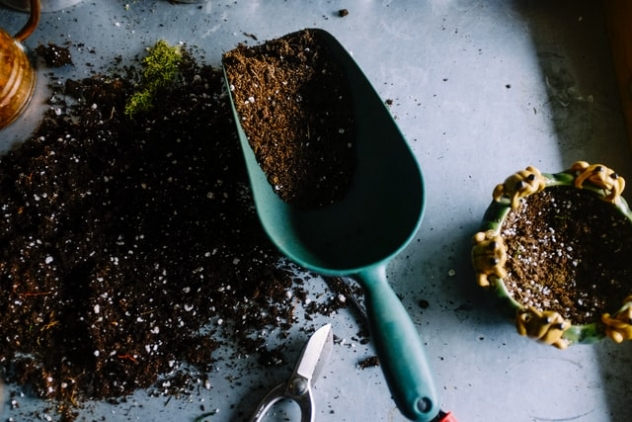 JAN
20
WINTERTIME SOIL MAINTENANCE
Just because we're in the middle of January and it's winter, doesn't mean you neglect your soil and gardens! Now's the perfect time to get your garden ready for the spring season so it can bloom better than ever. Here are a few tips from Earthco™ Soil Mixtures:

Weeds
Remove weeds that may have grown during the previous seasons so that you have a clean plot of land and soil to work with in the growing season. However, keep in mind that weeds that grow in the winter might actually be good for your soil as they help prevent soil erosion. Long weeds that dig deep into the soil can actually help with drainage! These winter weeds can be removed during the spring so don't worry about it affecting the overall appeal of your garden.

Mulch
Replace the mulch in your soil for the colder season. Did you know that mulch acts as a shield for your soil and can help with soil erosion, stall the growth of weeds and helps soil maintain its temperature? Mulching will protect the plant roots and bulbs from frost damage, as it slightly alters the frost line.
Premium Fall Soil Enhancer
Earthco™ Soil Mixtures designed a custom blend called Premium Fall Soil Enhancer. Made with mushroom compost, this soil enhancer enriches your garden in the fall with a natural organic amendment. It offers an abundance of nutrients to help promote vigorous fall plant growth, and keeps your soil healthy during the winter. This soil enhancer also helps with water retention and promotes a light, friable soil texture with its sponge-like texture. It's a great way to get a jump start on the spring, and give your veggie garden a boost to obtain the largest yields!
We hope these simple tips can get you prepared for the upcoming spring season. If you have any questions, call Earthco™ Soil Mixtures at 416.798.7050 or email customerservice@Earthcosoils.com with all your topsoil needs in the Greater Toronto Area!
Image Source: Neslihan Gunaydin on unsplash.com
FIND A LOCATION NEAR YOU
BY POSTAL CODE
KM
BY CITY

SHOW