THE CONSTRUCTIONIST.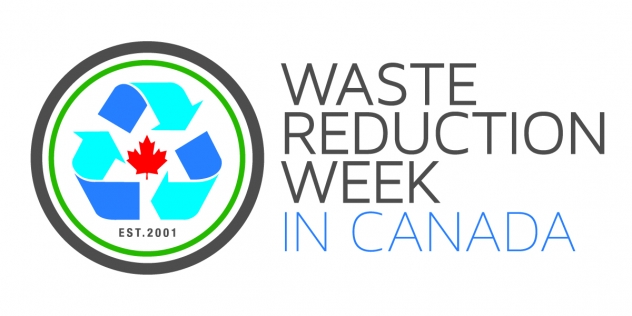 OCT
03
WASTE REDUCTION WEEK IN CANADA
This year waste reduction week is from October 21st to 27th. The purpose of this program is to celebrate environmental efforts and achievements while at the same time looking towards the future and encouraging new investments, innovative ideas and solutions. Individuals and corporations focus solely on waste reduction, resource efficiency and overall economy while finding a way to motivate learning and change behaviours. The program's messaging empowers all Canadians to adopt more environmentally conscious choices. Furthermore it provides information and ideas to reduce waste in our daily lives, creating the solutions to the many environmental challenges we face including climate change, water pollution and preservation of natural resources. Draglam Waste & Recycling commends the City of Toronto and all sponsors who support this initiative. This year each of the seven days focused on a theme with key messaging.
Monday – Circular Economy. Historically products have been designed for convenience with no consideration for the waste left behind. A circular economy is where products are designed so the resources can be reused and reinvented into new products.
Tuesday – Textiles. This will raise awareness on the environmental consequences of clothing and textiles consumption. Globally, this waste is steadily increasing when most items can be reused or recycled.
Wednesday – Champions & Innovators. This day is to celebrate people and corporations who are changing models and behaviours to embrace waste reduction initiatives. Here is a short video on a few of them: https://youtu.be/3ja-LXiu8to
Thursday – Plastics & Packaging. This is a huge global issue that is affecting our oceans. This day is dedicated to communicating key steps that anyone can take to reduce their plastic footprint.
Friday – Food Waste. Proper meal planning and only eating what you buy is the focus of this theme.
Saturday – Swap, Share, and Repair. Plan an event in your community or with friends. Common items to swap include: clothing, furniture, small appliances.
Sunday – E waste. Prevent electronics from filling up our landfills. Learn about how to properly dispose of your household electronics.
Here are Draglam Waste & Recycling we encourage you to get involved not only during waste reduction week, but all year round. There are many things you can do as an individual or company to change behaviours, recycle more and limit the amount of waste being produced. For more information on our waste division programs and LEED reporting, call 416.840.4646.
FIND A LOCATION NEAR YOU
BY POSTAL CODE
KM
BY CITY

SHOW