THE CONSTRUCTIONIST.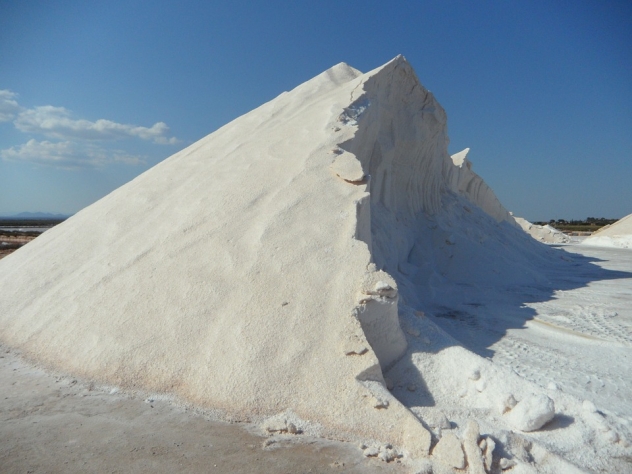 MAY
25
THE BULK OF IT
Winter may be over but it's never too early to start preparing for the next time you'll need to melt all that ice and snow. At Draglam Salt we offer a convenient, secure, and quick delivery of bulk road salt in Toronto and across Ontario.
Benefits of Ordering in Bulk
As discussed in our last article, there are many good reasons to order bulk road salt. It gives you the safety of not having to worry about road salt shortages, saves you money while avoiding the price fluctuations throughout the season, as well as saving you time that you would otherwise spend in lineups. These are some of the reasons why it's in your company's best interest to order salt in bulk.
When is Too Early to Pre-order for Next Season?
The simple answer is never. As Canadians, we know that each winter there is always a need for bulk road salt, though we may not know the day of the first snowfall. The best way to keep our roads safe, and your company prepared, is to always have enough road salt on hand.
If you have an enclosed structure that's protected from the elements (especially rain) you can store your bulk road salt year-round. Read our previous article about storage options and keeping salt safe in warm weather for more details on how we can help make sure your bulk road salt is ready for every season.
Your Best Option for Ordering Bulk Road Salt
Here at Draglam Salt, we carry an array of bulk salt products: road salt, bulk treated salt, winter sand and bulk salt/sand mix products. With more than 25 years in the business, we offer the best bulk road salt Toronto and Ontario has available. With our products, your business will be ready to take on the winter and keep the roads safe throughout the season. We offer delivery right to your location, saving you time and money. Visit our website for information about our delivery options.
What Type of Road Salt Should You Order?
Salt is the most commonly used tool for melting ice and snow. It is broken into granules to make for easy distribution on the surface of roads and sidewalks.
Bulk treated salt is much more effective and economical than regular road salt. It's treated with a liquid that contains magnesium chloride, which enables you to use 20-30% less salt. It is also a faster acting option.
Our winter sand and bulk salt/sand mix is a mixture of salt and sand that is used in areas that require more traction. A small amount of salt is mixed with the sand to make sure the sand doesn't freeze.
Do you have any questions about our bulk road salt? Need some help planning for the next snowfall? Send us an email using the form below or give us a call at 1.888.907.SALT | 1.888.907.7258! Our customer service representatives are happy to help you figure out how much salt you should order to maximize the savings of placing a bulk order.
FIND A LOCATION NEAR YOU
BY POSTAL CODE
KM
BY CITY

SHOW