THE CONSTRUCTIONIST.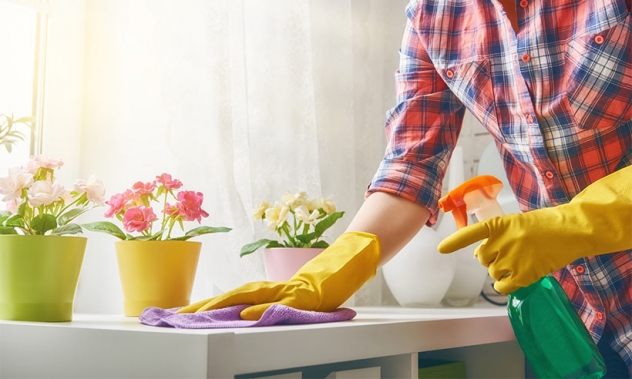 APR
10
SPRING CLEANING TIPS
With Spring in full swing, now is a great time to get some well needed cleaning and organizing done in your home. Below are some tips from Draglam Waste & Recycling that can keep you on the right track and ensure you get the job done right.
1. Make a List
A detailed list will help you plan and stay organized. Before getting started, do a walk-through of each room and write down what needs to get done. You should also make a second list of all the cleaning supplies and materials you will need before you start.
2. Order a bin
Depending on the size of your project, you may require a garbage bin. Bins are an extremely convenient option as they can be dropped off on your driveway and pick up when full. This way you avoid taking items to the dump yourself or paying extra for the city to pick it up. At Draglam Waste & Recycling, we have a wide variety of different bin sizes. They can be extremely large, for example, if you are cleaning out an entire basement or throwing away pieces of furniture. Our bins also except yard waste, so if you are cleaning up your backyard these are a great option so you don't have to deal with disposing of the waste.
3. Clean One Room or Area at a Time
It's easy to get overwhelmed when you want to clean your entire home or yard all at once. If you can work on at least two or three areas each weekend, you'll get a lot more done and still have free time on the side.
4. Declutter & Donate
As you go through each area, be sure to declutter. Recycle old magazines and papers whenever possible. Put items you no longer use or need, like old clothing or sports equipment into a box to donate. You may also want to keep a record of your donations.
5. Recruit Some Help
Don't do all the cleaning yourself. Recruit your kids, significant other or roommates to help you out. When you can divide up the work, it will take less time than if you do it all by yourself.
6. Be Patient
Don't forget to work smart, and not over work yourself. Take your time when moving or lifting furniture or large items. Don't rush and try to finish everything in one day; you may need a few days depending on the amount of work.
Questions regarding our bin sizes and services? Draglam Waste & Recycling is here to help with projects big or small. Call us today at 416.840.4646.izes and services? Draglam Waste & Recycling is here to help with projects big or small. Call us today at 416.840.4646.
FIND A LOCATION NEAR YOU
BY POSTAL CODE
KM
BY CITY

SHOW