THE CONSTRUCTIONIST.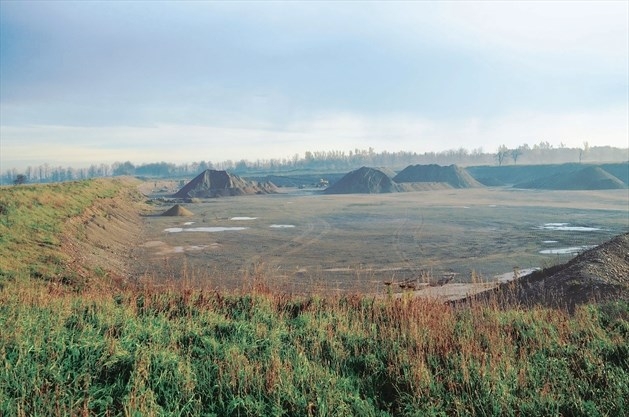 AUG
14
REHABILITATION OF PITS & QUARRIES IN THE AGGREGATE INDUSTRY
REHABILITATION OF PITS & QUARRIES IN THE AGGREGATE INDUSTRY
What is Rehabilitation?
Aggregate extraction is an interim land use. Once all aggregate is extracted, the site is rehabilitated into such areas as productive wildlife habitats, recreational parks, golf courses or urban uses.
Rehabilitation sequences are carefully planned during the preliminary process, and become a legal requirement when the site is first licensed. As the aggregate extraction progresses through the site, the topsoil and overburden are sequentially replaced to ensure that the property is properly prepared for its future land use. Topsoil and overburden are managed carefully throughout the life of the operation to ensure that they can be used to progressively create a new landscape and land use for the pit or quarry.
Progressive Rehabilitation
Rehabilitation of a pit or quarry involves the management of all of the property's natural resources during the aggregate extraction process. Aggregate producers must perform progressive rehabilitation as they extract their sites. Progressive rehabilitation requires that rehabilitation is done sequentially within a reasonable time after extraction of aggregate resources is complete. As one area of the pit or quarry is being extracted, rehabilitation must be completed in the areas where the aggregate reserves have been exhausted.
Progressive rehabilitation is beneficial in many ways as it:
· Reduces the open areas within a pit or quarry
· Reduces soil erosion potential
· Reduces double-handling of soil materials
Examples of pits and quarries after-use:
· Agriculture, fruit production and grape vineyards
· Naturalization and wildlife habitat
· Wetlands
· Floodplain habitat development
· Golf courses, recreational parks, lakes, trails and conservation lands
· Forestry
· Urban uses
Factors that are considered when selecting an appropriate after-use include:
· Surrounding land uses – present and future
· Surrounding ecological and natural heritage systems
· Stakeholder input (neighbours, municipalities, special interest groups, partners)
· Method of extraction
· Available resources (topsoil, overburden, seed bank, transplanting opportunities)
At Brock Aggregates, we are pleased to have the opportunity to restore or convert land to a beautiful, natural use. We ensure throughout the process of extraction to manage the future health of the property. Stay tuned for next blog edition on why rehabilitation is so important.
FIND A LOCATION NEAR YOU
BY POSTAL CODE
KM
BY CITY

SHOW