THE CONSTRUCTIONIST.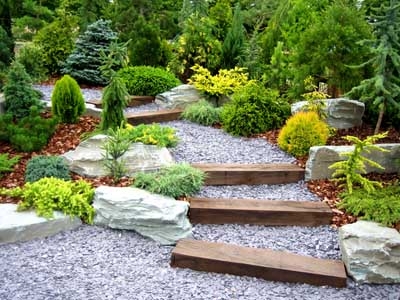 JUL
28
LANDSCAPING WITH AGGREGATES: GET INSPIRED
Plants and flowers are always the first thing that come to mind when thinking about landscaping. However, they are not the only elements that make your backyard beautiful. Using
aggregate
materials, such as sand, stone, gravel and limestone, adds shape and texture to your garden, giving it unique character.
Are you ready to transform your landscape? Here are a few suggestions to get you inspired.
COTTAGE STYLE GARDEN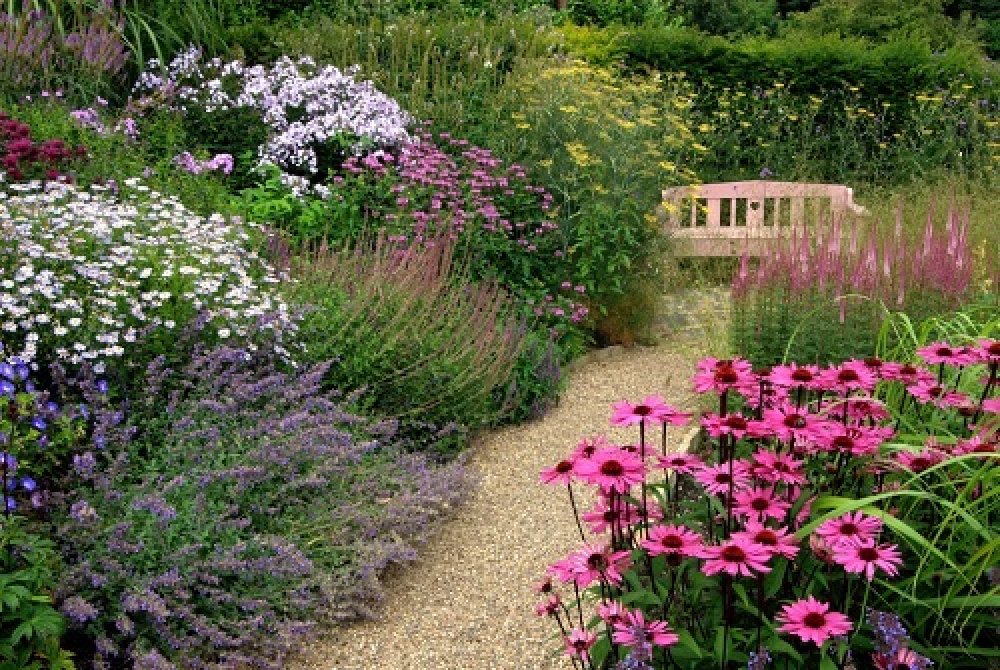 Everyone loves cottage gardens, but it usually takes a long trip to get to one. Did you know that you can create a romantic old-fashioned cottage atmosphere right in your backyard?! The cottage landscaping style is known for its informal combination of materials, such as petal-heavy flowers, gravel paths, and antique outdoor furniture.
Start by planting mixed perennials to create a colourful mood in your garden. Big flowers like roses, peonies, and hydrangea, add volume. Cottage gardens are all about the informal abundance, so plant as many flowers as your heart desires! Use
gravel
to pave a garden path that winds along your flower beds. Add antique or
recycled
furniture to create that old-fashioned look (check out our
blog
on DIY recycled wood furniture). As a final touch, install a white picket fence around the garden.
JAPANESE ZEN GARDEN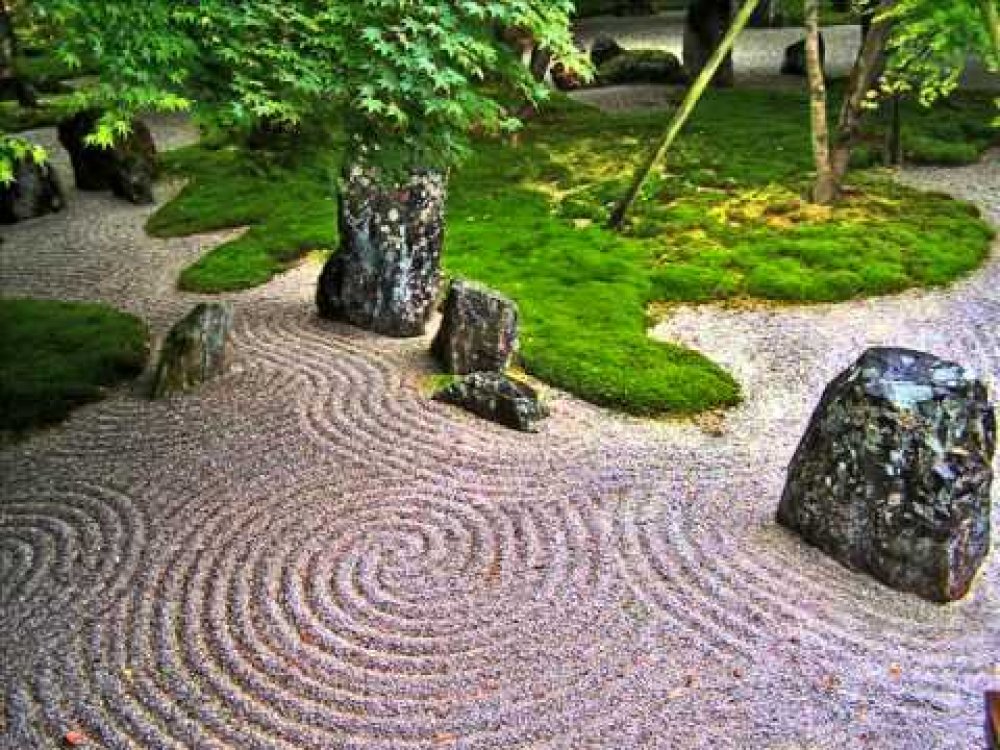 Make your garden a place for peaceful meditation. Japanese-inspired Zen gardens use a minimalist approach with a primary focus on nature. The main design principles include asymmetry, enclosure, and symbolism.
Start with arranging
rocks
of different sizes and shapes, from riverstone to boulders; they will be the focal point of the garden. Rocks represent strength and durability. Spread
brick sand
or
pea gravel
around the rocks and rake it in wave-like patterns. This will represent water, an important element of the Japanese garden, which symbolizes purity and renewal. Use the evergreens to add year-long colour. The most popular evergreens are Japanese black pine and Japanese maple. Bamboo fencing can be installed to enclose the garden. Finish off the look by adding a stone lantern as a decoration.
CONTEMPORARY BACKYARD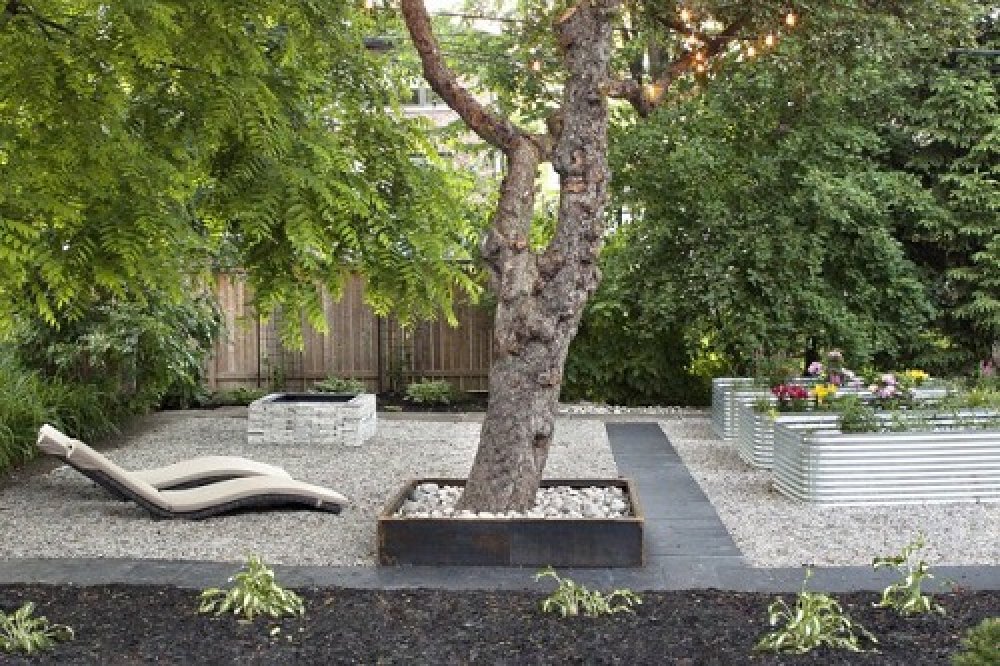 If you don't like the idea of constantly having to mow the lawn, you can completely eliminate grass and transform the look of your backyard. Contemporary landscaping focuses more on the hardscape and structure rather than plants. The main elements include
limestone
,
concrete
, metal, and wood. Geometrical shapes and linear designs dictate the structure of the backyard. Planters add a pop of colour.
Start with laying the concrete base. Spread limestone screenings as the top base. Install steel planters where you can grow flowers and veggies to add that pop of colour. If you have a tree in your backyard, build a low-rise planter around it and add some
riverstone
for a touch of tranquility. Complete the look with some patio furniture and enjoy your new backyard!
For more ideas on the contemporary backyard design, read this
article
by Jamie Bussin, Tonic Magazine Publisher, who transformed his ordinary backyard into a beautiful urban oasis with the help of our
aggregate products
and
Less Mess delivery
.
Aggregate products
add a statement to your garden and set it apart from the traditional look. You can find all of these products and more at
Brock Aggregates
and
Less Mess
. Get creative and let your imagination take over. Let your backyard be your next masterpiece!
FIND A LOCATION NEAR YOU
BY POSTAL CODE
KM
BY CITY

SHOW