THE CONSTRUCTIONIST.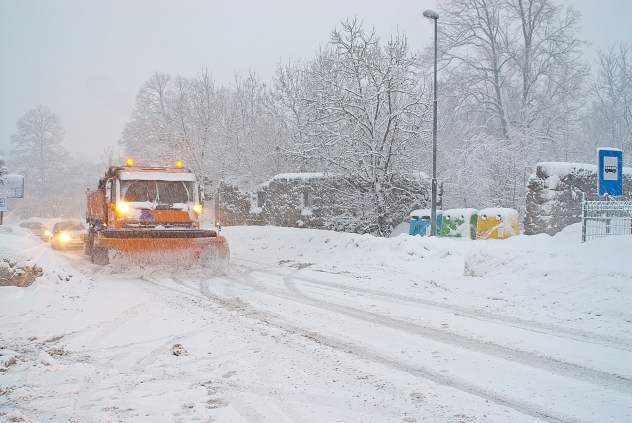 NOV
15
DEICING SALT SUPPLIER: WHY YOUR BUSINESS NEEDS ONE
Winter is a busy season, even more so when the snow arrives. Don't get stuck in the snow; take the time to sign up with a deicing salt supplier. At Draglam Salt, we offer a number of advantages for our customers- from small snow removal businesses to big city municipalities.
Expert Road Salt Delivery

When you sign up for Draglam Salt's Salt Card ™ you get access to all our salt depots, which are strategically placed across Ontario to ensure you receive your salt order when you need it. You can also arrange a deicing salt delivery directly to your storage location.

Not sure which product or quantity you will need? All our products are guaranteed to perform at specific temperatures and conditions. Our expert team will share all the information you need so you can purchase the right type of deicing products for your business - like Clearlane ® Enhanced Deicer. If you have any questions, we'll provide you with product and service assistance.

Deicing Salt Prices

Purchasing from an established deicing salt supplier will save you money in the long run. Buying road salt in bulk guarantees you get the best price for the most volume. At Draglam Salt, we deliver bagged salt by skid or bulk salt at a minimum weight of one tonne. Bulk salt is the most economical choice you can make for your business. It will save you the added stress of rushing around last minute to meet your emergency road salt needs.

If stored correctly, deicing products can be stored indefinitely without any reduction in effectiveness, so we recommend you buy your whole season's supply ahead of the first snowfall. No one can guarantee when snow will hit, so it's better to sign up with a deicing salt supplier before you're stuck without road salt. While we try to maintain a consistent price throughout the season, shortages can drive the price of products up. It's always best to buy your salt products during the off-season, which will save you money.

Simple and Safe Salt Storage

Don't have a safe place to store your salt? We offer storage solutions so you can protect your investment. We supply and install rock salt storage domes to ensure your deicing salt has a dry, protective environment. Plus, with private salt storage on site, you'll have easy access to road salt when you need it. Whether you're a small business or a larger commercial company, storing your salt correctly is a must. Be sure there are no holes or cracks in your storage shed – address them immediately to keep your deicing salt dry.

Don't have the space to store a whole season's worth of deicing salt? Don't worry, at Draglam Salt we store your deicing salt as an added benefit when you sign up for our services! If you pre-order your salt through us, we will store your salt in a dry, quality assured facility at one of our many Ontario locations. We guarantee your salt will be ready when you need it.

When the Snow Comes Early

Remember, weather conditions and salt storages are unpredictable. Don't lose out on valuable business or leave the roads unsafe. Contact Draglam Salt, as your dedicated deicing salt supplier. We'll provide you with the industry's best deicing products. Need immediate service? Call us at our 24 Hour Salt Hotline: 1.888.907.SALT(7258) or 416.798.7050
FIND A LOCATION NEAR YOU
BY POSTAL CODE
KM
BY CITY

SHOW