THE CONSTRUCTIONIST.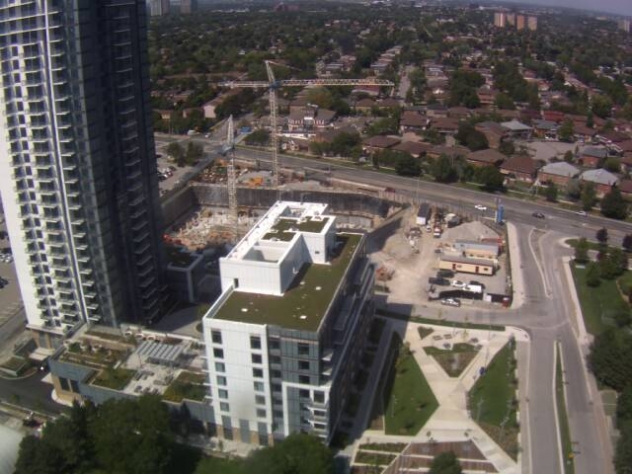 AUG
30
CONDO TERRACE: PROJECT UPDATE
This summer we featured a condominium project that took advantage of Earthco's Blower Truck Service to install the soil on the outdoor terrace of a condominium in North York. "Blowing" the soil up to the 3rd floor was a cost-effective method that took only 3 days to complete. Here's an update on the project, along with the aerial photos taken by drone!
Let's start where we left off. After the soil was applied, the next step was to finish the terrace floor.
Brock Aggregates
supplied HPB (high performance bedding) gravel which was lifted by crane and installed underneath the interlocking and planters to provide drainage. Then, the patio slabs and lumber were craned up and applied to complete the look of the patio floor and wooden deck.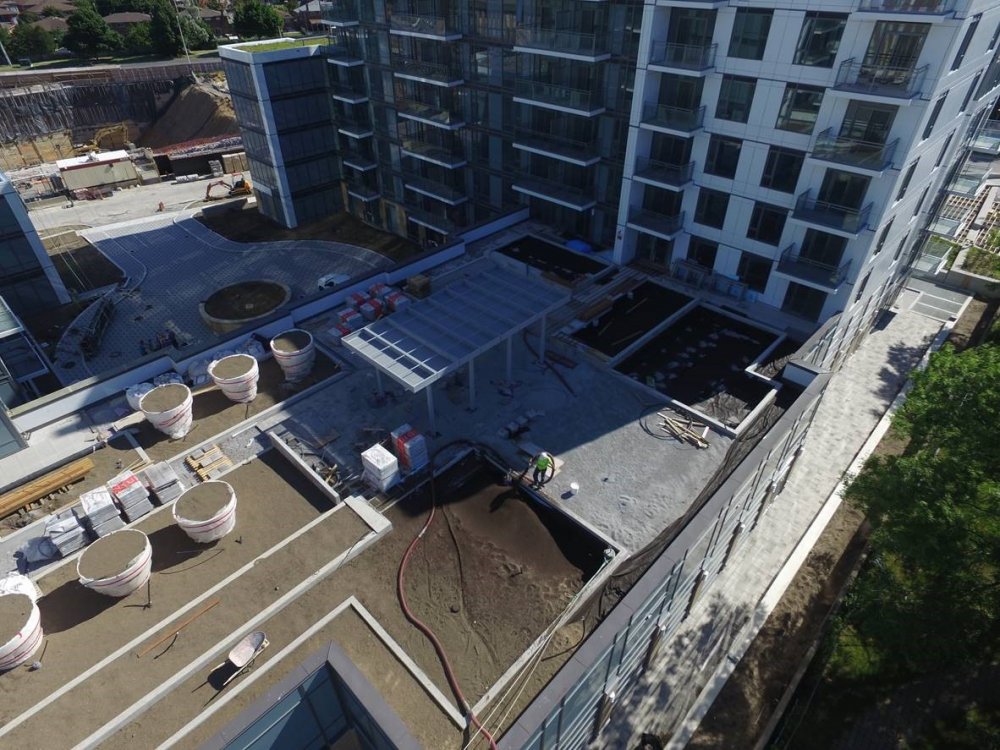 Next, trees and plants were lifted by crane and installed inside the planters. The trees were staked in order to ensure they grow straight and strong. Once everything was in place, the final step was to apply
mulch
around the trees and plants, once again using Earthco's Blower Truck Service. Mulch retains the moisture and keeps the weeds out; it also adds colour and texture to the garden.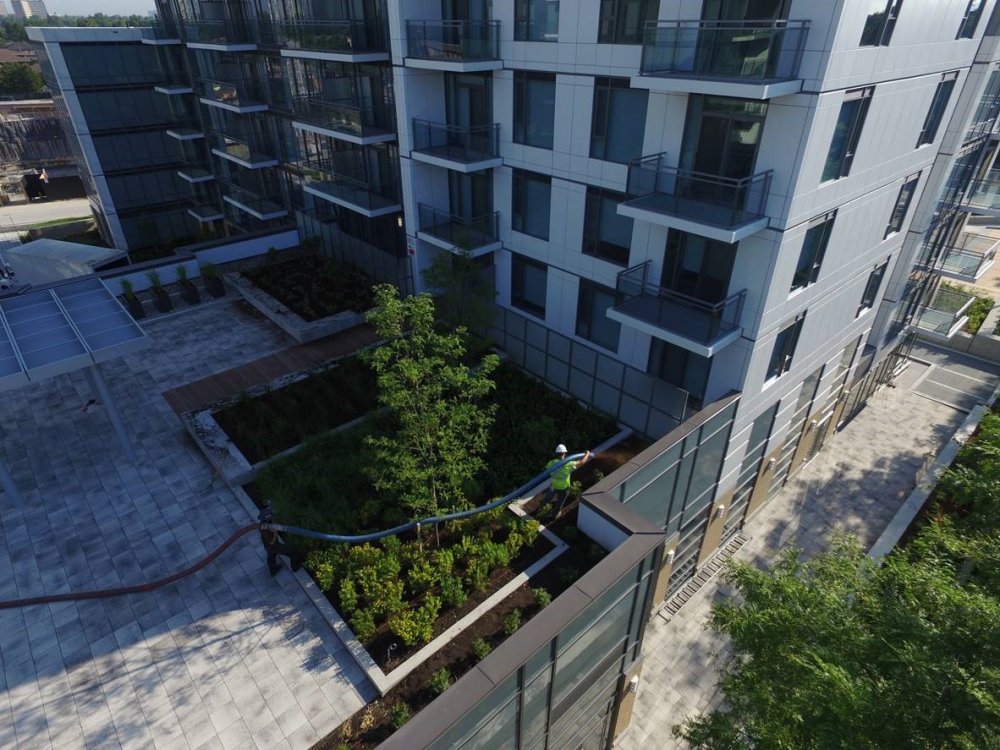 From start to finish, the entire condo terrace project took only 2 weeks to complete. Below is the finished look, constructed just like the proposed design thanks to the ease and accuracy of the blower service.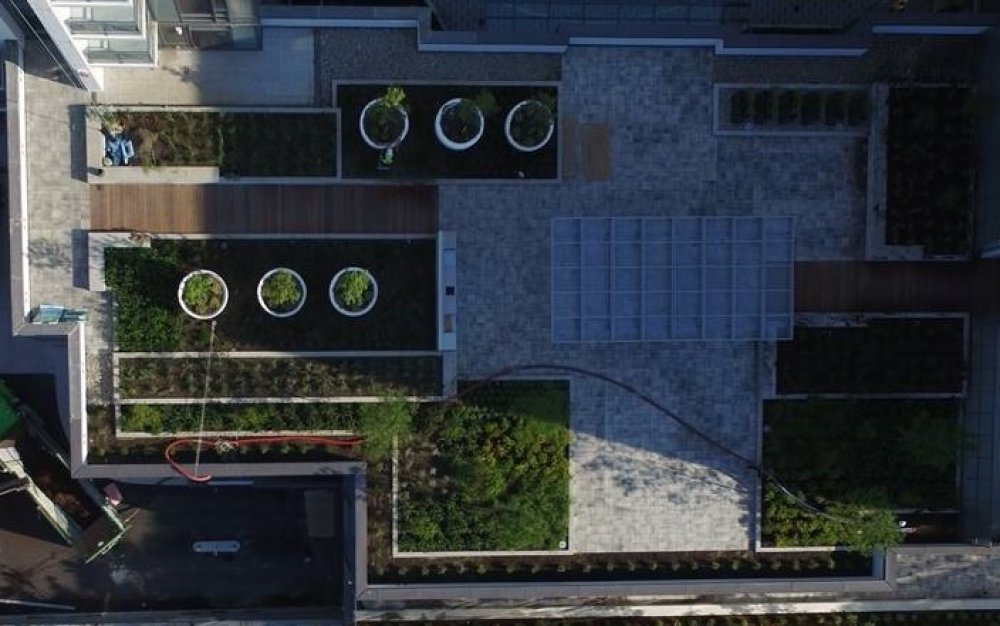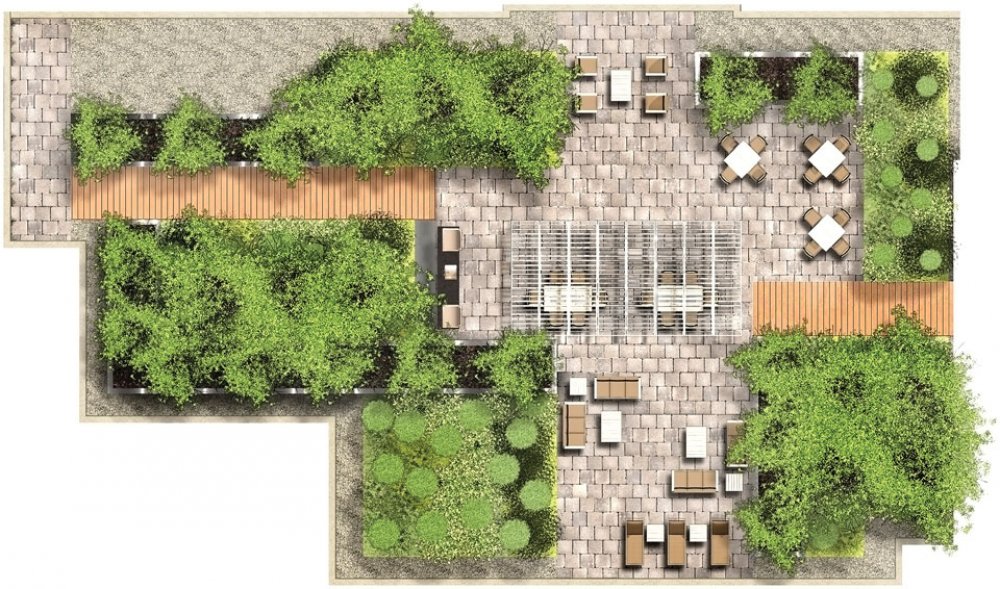 Looks like all went according to plan. Mission accomplished! This beautifully landscaped terrace will be enjoyed by the future residents of
Alto at Atria
for years to come!
Cover Photo Source:
Live Construction Camera
FIND A LOCATION NEAR YOU
BY POSTAL CODE
KM
BY CITY

SHOW