THE CONSTRUCTIONIST.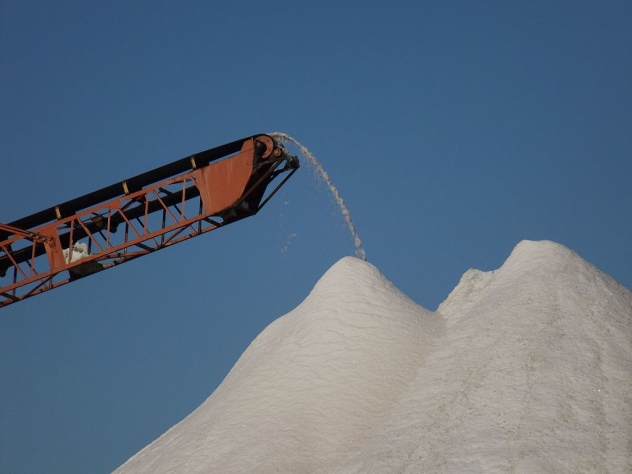 AUG
09
ARE TORONTO SALT STOCKPILES TOO COSTLY?
If you're a business or municipality maintaining roads, sidewalks or other property in the winter then the importance of having a supply of salt readily available is apparent. Fortunately, buying salt in bulk means you can purchase large quantities at a discounted bulk rate – and you'll have ample on hand to get you through any storm (predicted or not).
If your business is located in Toronto, salt stockpiling may not be a luxury you have. You'll need a safe, dry place to store your excess salt and with Toronto real estate at a premium, you'll be facing more challenges and increased expenses.
How Toronto Salt Depots Prepare for Winter
Winter is a busy time for Toronto's salt depots. The preparation starts with a narrow strip of land between Unwin Avenue and the Ship Channel – home to the Toronto Port Lands Authority and leased to three salt giants – Cargill Canada, Compass Minerals (previously Sifto) and K+S Windsor Salt Ltd.
These companies specialize in processing and transporting salt. K+S Windsor Salt Ltd. is dedicated exclusively to moving and storing road salt mined in Windsor, Ontario. With over ten million tonnes of salt used by Canadians each year, this area of the Toronto Port Lands Authority preps for a busy winter season by ensuring there is enough supply of salt ready to go and last throughout the winter months.
Your Choice of Salt Depends on Availability
There are lots of bulk salt products out there, but their availability depends on the product's level of environmental friendliness, melting capacity, temperature rating, and corrosion resistance. Many businesses who leave bulk salt purchases to the last minute have trouble finding the type of salt product that they want for the price that fits their businesses budget.
In particular, cities, municipalities, and businesses that are tied to environmental regulations may find it problematic to search for salt that meets their environmental initiatives and commitments when they're in a last minute pinch.
That's why it's important to use road salt wisely – to minimize your environmental impact and to ensure that you don't burn through your supply too quickly. Monitoring weather and applying salt under the right environmental conditions (including the right temperature for the product you're using) will go a long way in helping you get the most out of your road salt product.
Don't Have the Capacity to Store Your Salt?
Basic supply-demand economics demonstrate salt prices go up in winter months when salt is in high demand. Therefore, buying salt off-season is an economical choice, because it means you'll be purchasing your bulk road salt when the product is in low demand and priced at a lower rate. The downside is you'll need a place to store your salt.
If you find yourself unable to purchase bulk salt in Toronto because you can't store it – don't stress. At Draglam Salt we supply Salt Storage Domes for our customers, and if needed we'll also install and construct it for you!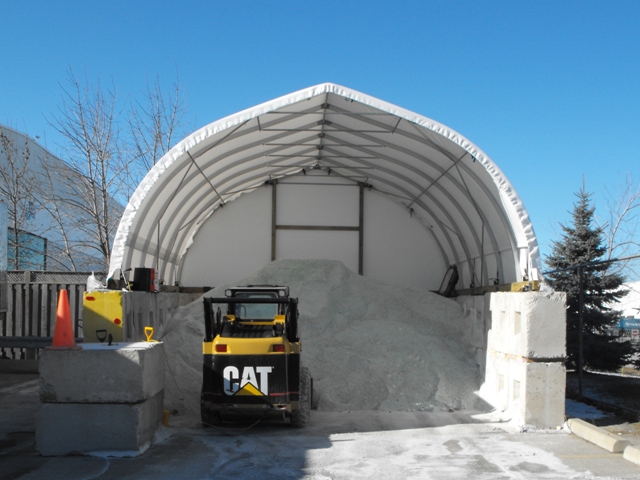 Gothic Silver Tarp Salt Dome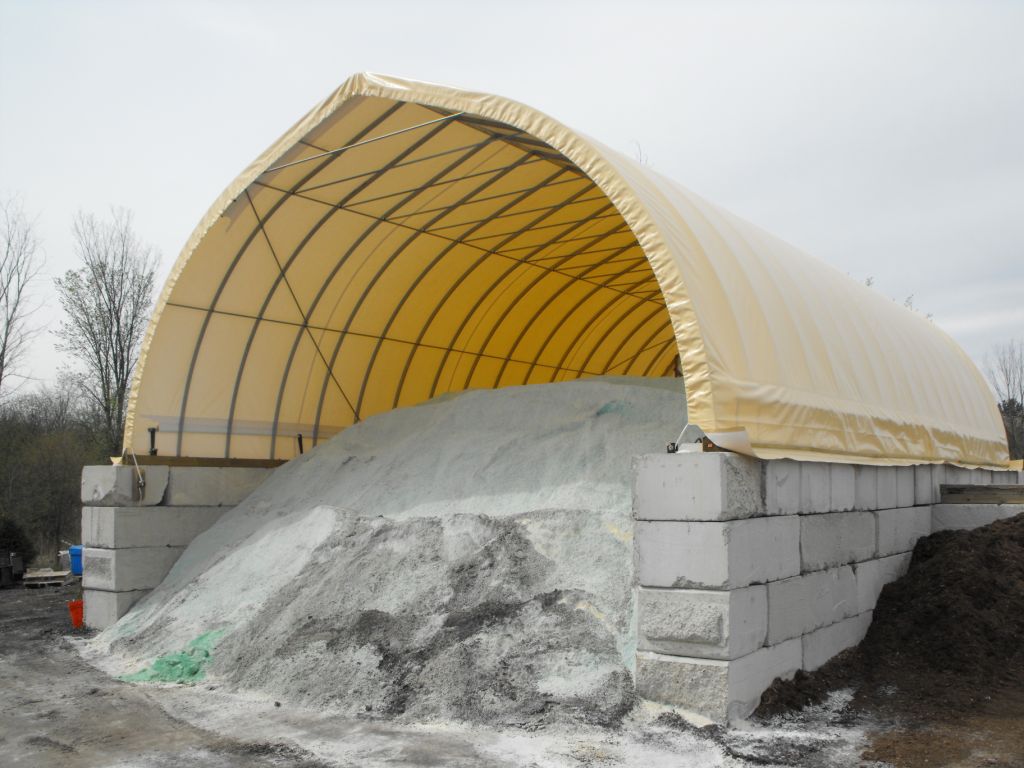 Raised Bin Cover Salt Dome
With a salt storage dome you'll:
Save money because you'll be able to buy salt in bulk and stockpile it yourself.
Save time by having your salt on site when you need it.
Know exactly when your salt stockpile begins to run low, so you can re-order and keep your supply consistent
Never run the risk of running out of road salt.
Storing salt is a win-win situation, as long as it's stored properly and for that, you need adequate space that is constantly dry, like our salt storage domes.


When you stockpile your salt, you protect yourself from price fluctuations that can wreak havoc on the market in times of great need –like a snow or ice storm. You'll also protect yourself from salt shortages (and in these times you could even sell your excess salt and make a profit).
No matter how you look at it, stockpiling your salt is a great idea, and anyone can do it with Draglam Salt's Salt Storage Domes. Give us a call today to order yours and rest easy this winter.
FIND A LOCATION NEAR YOU
BY POSTAL CODE
KM
BY CITY

SHOW