THE CONSTRUCTIONIST.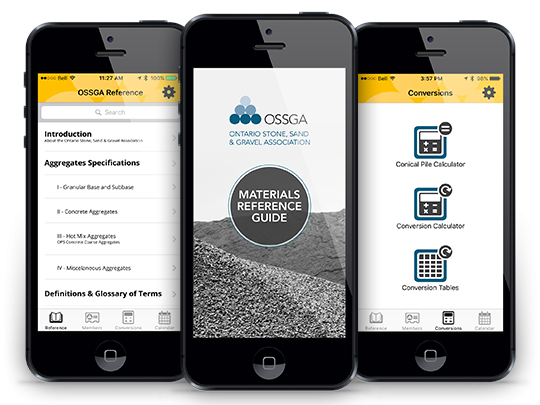 APR
30
AGGREGATE INDUSTRY EMBRACES TECH
The
Ontario Stone, Sand & Gravel Association
has a new app available for Operations, Sales and Quality Control staff who may have questions about
aggregate materials
. The
Material Reference Guide App
provides detailed information right at your fingertips.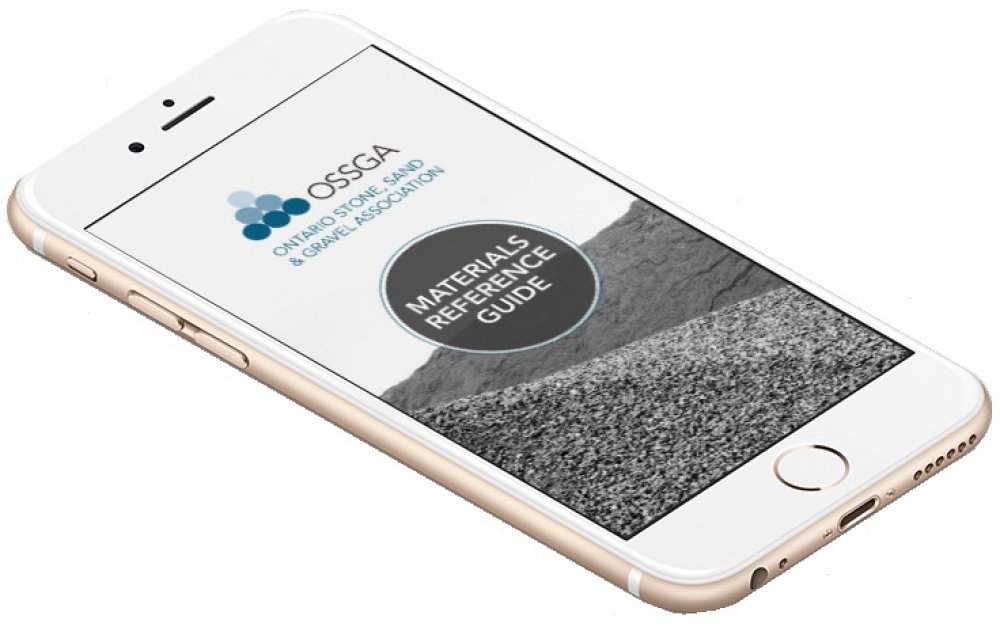 •Aggregate specifications for granular base and subbase, concrete, hot mix aggregates and other aggregates
•A conversion calculator, a conical stockpile calculator, as well as a number of other reference documents that will allow you to do calculations on the spot
•Information on sampling aggregates
•A sieve analysis test methodology
•Definitions and glossary of terms
•Member listings by geography and product
For added convenience, the app remains active even when you're offline, so you can access all this information at any time, whether it's at the office or at the site.
FIND A LOCATION NEAR YOU
BY POSTAL CODE
KM
BY CITY

SHOW