MEDIA ROOM.
FILTER BY YEAR
The 58th Concrete Ontario Annual General Meeting & Convention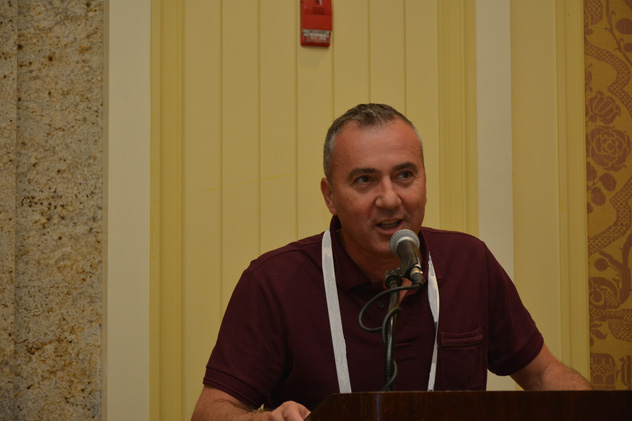 Concrete Ontario, formerly the Ready Mix Concrete Association of Ontario, held its 58th Annual General Meeting & Convention at the JW Marriot in Muskoka from September 14 to 16, 2017. This year's theme was Venice in Muskoka. President of Toronto Redi-Mix, Robert Zanetti, is the Board's newly appointed Chairman. Rob has rejoined the board after several years since his tenure as Chairman in 2004. As the keynote speaker, Rob delivered an informative speech on the recent changes in the industry and the focus for Concrete Association over the next year. Some highlights and key points of focus are the following:

- Eco-certified, environmentally-friendly concrete plants
- Development of EPD program (Environmental Product Declaration)
- Addressing the challenges associated with 6 & 12 storey wood structures
- Tackling the significant issue of seasonal load restrictions
- Working with Ministry of the Environment to formally recognize our ECO Certification

For more information on Concrete Ontario, please visit: www.rmcao.org
Saturday, September 16, 2017
G&L Group Creates Scholarship Fund at George Brown's School of Construction & Engineering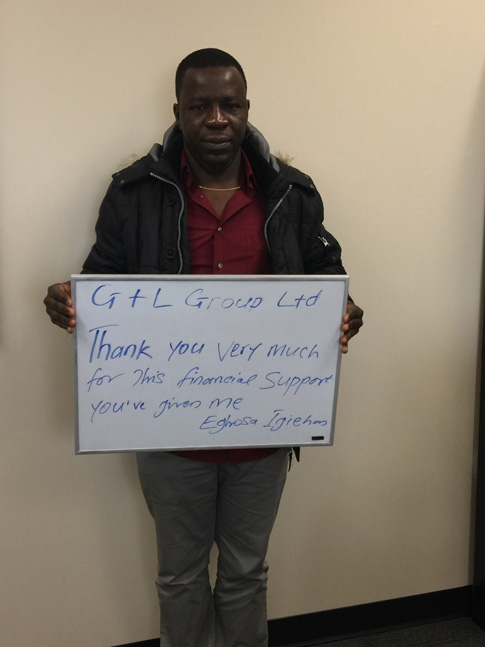 G&L Group has successfully awarded the inaugural scholarships in the name of its founder, Joe Lamanna, to two deserving students of George Brown's School of Construction & Engineering Technologies. The $5,000 scholarship was split equally between one student of the Residential Construction Management Program and one student of the Civil Engineering Technology Program. Eligible students were required to maintain a cumulative GPA of 3.0 or higher, and exhibit a passion for their field of study.
The first of two $2,500 awards was presented to Eghosa Igiehon in November 2016. Eghosa's interest in construction began in Nigeria where he delivered building materials to construction sites. After arriving in Canada, Eghosa joined the carpenter union (Local 27) and later decided to go attend College – a first in his family.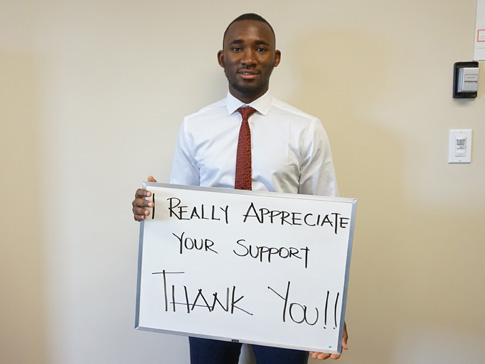 On Thursday, April 20, 2017 at Artscape Wychwood Barns, Pat Lamanna, President-Salt, Soil, Waste, awarded G&L Group's second scholarship of $2,500 to Temiloluwa "Mufasa" Fashina. Mufasa recently completed his advanced three-year diploma and looks forward to a career in construction both in Canada and abroad.
G&L Group was proud to attend the Student Awards Ceremony to give back to the community and foster the same love of the construction industry that has driven the company's success to date.
Friday, April 21, 2017
Presto Disposal Services joins Draglam Waste
We are pleased to announce that Presto Disposal Services is joining one of Canada's Best Managed Companies to provide you with the service and customer care that you deserve. Effective April 1, 2017, Presto Disposal Services has joined the G&L Group under the Draglam Waste & Recycling banner.
Presto, like Draglam Waste, was built on strong family values in delivering committed and reliable customer service. We're excited to welcome Presto's drivers to the Draglam Waste team, who will provide the same courteous service and experience that you've come to know.
We are grateful for the trust that Presto established by providing timely delivery of services and personalized, experienced removal of waste and recycling. As part of the G&L family, we can build on that trust. Draglam Waste & Recycling fulfills your waste collection, waste transfer and recycling services needs in the Greater Toronto Area.
Saturday, April 01, 2017
Earthco Soil Mixtures celebrates its 20th Season
This year, Earthco Soil Mixtures celebrates its 20th anniversary. Founded in 1997, Earthco Soil Mixtures began with one screening plant and a single dump truck.
As the years passed, the business grew, supplying notable projects along the way, from the Toronto Airport Expansion, Pan Am Athletes Village and Aquatic Centre, to West Don Lands and Ontario Place.
Today we have 13 screening plants, make over 250 soil mixes, and are continually adding the latest equipment and technology to our fleet. The soil industry has evolved over the past 20 years, and environmental regulations and stringent soil specifications from Landscape Architects have become the norm.
Earthco Soil Mixtures has adapted to provide the support and consultation our customers need to navigate these complicated regulations. Today, we are proudly leading the soil industry in Southern Ontario as the experts in custom soil blends, amendments, and consultation.
superreplica.watch review
best rolex replica watch forum
replica oyster perpetual rolex
Monday, May 01, 2017
G&L Group Presents Landscape Ontario's Paint-the-Town-Green-themed Awards of Excellence
The G&L Group is honoured to have been presenting sponsor of Landscape Ontario's Awards of Excellence held on Tuesday, January 10, 2017. Congratulations to all the winners.
This year the theme of the event was "Paint the Town Green." To reinforce the theme, art students from OCAD University were on site painting green landscapes, and more than 600 attendees were greeted by a glowing green ice sculpture custom created for The G&L Group.
As the presenting sponsor, the G&L Group encouraged landscape suppliers and contractors to look to G&L Group, not just for salt and soil, but for all their supply needs.
The Awards of Excellence event was hosted by Breakfast Television's Frankie "Flowers" Ferragine. Popular Gardening expert Mark Cullen, a spokesperson for Home Hardware and a Toronto Star columnist, received an honorary lifetime membership to Landscape Ontario for his dedication in promoting the green professions.
A social media contest encouraged attendees to enter for a chance to win one week at a three-bedroom condo in Mont Tremblant, Quebec. In order to enter, guests were asked to post event photos to Instagram or Twitter using the hashtag #LOawards and tag G&L Group.
The social media contest was a big success, with the winning photo — "The Green Alternative" receiving more than 1,000 likes. The winners were happy for the "much needed vacation for our family" and were "grateful for this wonderful gift. A special thank you to everyone from the G&L Group."
Follow G&L Group on Instagram (@GandLgroup) and Twitter (@GandLgroup) to join the conversation and search #LOawards to see all the fantastic entries from our contest.
Tuesday, January 31, 2017
COMPANY FACT SHEETS (PDF).
MEDIA CONTACT.
To arrange interviews, Less Mess product placement enquiries or any additional information on the G&L Group or any of its subsidiaries, please contact:
Stephanie Sinclair, Marketing & Communications Manager
416.798.7050 X 217 | GandLgroup.com
401 Bowes Rd, Concord, ON L4K 1J4
FIND A LOCATION NEAR YOU
BY POSTAL CODE
KM
BY CITY

SHOW