MEDIA ROOM.
FILTER BY YEAR
G&L and CTV's Toy Mountain Toy Drive
The G&L Group has partnered with Santa and CTV's Toy Mountain to drive the holiday cheer this season, collecting unwrapped and unused toys in an effort to make this Christmas a special one for girls and boys in need.
Unwrapped toys can be dropped off at the G&L Group Head Office located at 401 Bowes Road in Concord, Ontario, or any G&L location across the GTA. G&L Group has also reached out to various business partners and friends, providing them with Less Mess bags to fill with toys in an effort to spread the Toy Drive's reach. Toys can also be delivered to the following locations:
Landscape Ontario
7856 Fifth Line South
Milton, ON L9T 2X8
landscapeontario.com
Progressive Waste Solutions
650 Creditstone Road
Concord, ON L4K 5C8
Progressive Waste Solutions
375 Clements Rd W
Ajax, ON L1S 7R2
progressivewaste.com
LafargeHolcim
6509 Airport Rd
Mississauga, ON L4V 1S7
lafarge.com
The Brand Factory
144 Bloor St W
Toronto, ON M5S 1M4
thebrandfactory.com
The deadline for donations is Wednesday, December 18th. To set up a drop off bin and drive holiday cheer in your own office, please call G&L Group at 416.798.7050.
Thursday, December 10, 2015
On the Outside Looking In: What do they think about us?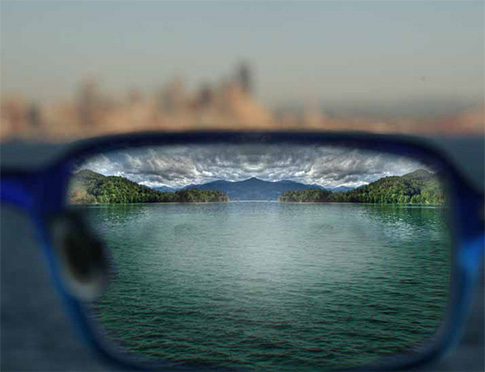 In the last newsletter we highlighted Walker employees' first-hand accounts of how we live out the company values we're so proud of. Those perspectives were insightful, honest, and uplifting; truly affirming that our culture is very special!

But what would others say about us? Do the people we do business with think the Walker experience is as special as we do?

With a roll of the dice, we turned the conversation outward, curious to see what some of our most valued partners would say about working with Walker Industries. We invited customers, collaborators, and suppliers to have a conversation about our working relationship, and had an overwhelming response from people eager to participate. It's easy to pick out the things that Walker has in common with these businesses: many started as family companies, they are committed to service excellence, company employees are valued for their contributions and many are devoted to putting the community & environment first. The similarities revealed a pattern of trusting us and enjoying productive, respectful, and caring relationships. As refreshing as it is inspiring, many of the Walker partners we spoke to were keen to discuss what it's like to do business with us, highlight the values they see our team carry out, praise our people and elaborate on what keeps our working relationship strong.

The Walker Experience

Most of the people we spoke with had little difficulty describing how they would define the 'Walker Experience' to someone else; there was an astounding consistency to the responses. From the people and products, to service and innovation, there was no shortage of appreciation for the Walker Way.

"Walker has been there for us for the last 20 years now, and we've always had good results with their products," says Gordon Adams - Technical Director/Environmental Coordinator, ARAUCO - North America. He suggests that innovation, quality of service and integrity are highlights of the professional relationship his company has with Walker and cites several occasions where the two companies have come together to solve an issue through testing, critical thinking and commitment to excellence. For example, when there was an opportunity to improve the wax that was used in the final ARAUCO wood board products, Walker Emulsions did some testing and was able to improve the wax to withstand higher temperatures, ultimately solving a lot of production issues. "I'm not sure if we were instrumental in that innovation, but Walker Emulsions provides great alternatives and solutions, like the high temperature wax. We've been with Walker since day one, starting in trials," Gordon remembers from his initial days working in the lab and describes the longstanding relationship like a partnership. Especially in terms of testing and innovation, he feels like their collaborative efforts have been instrumental to development and automation of their products. Gordon shares that, "[Walker] has gone above and beyond to do a lot of extra testing for us which has helped us with costs and resulted in a lot of good things."

Gordon also gives a nod to the level of service that the Walker team provides saying, "Their people are responsive and a pleasure to work with… We don't have that much contact - but that's a good thing," noting that when needed, Walker is there, but otherwise he's happy everything runs seamlessly! Gordon insists Walker people - from the sales team to the professionals in the lab, and all those working in the field, senior management and everyone in between - have got great insights, advice, and can be trusted to team-up and deliver solutions. "We offer each other a lot of advice, and it's paid off."

The G&L Group, another valued associate, shared similar thoughts on what it's like to do business with Walker calling the relationship, "fantastic!" With ties that span nearly more than two decades, Senior Vice President, Pat Lamanna, says doing business with Walker is a pleasant professional experience where there's a reciprocal exchange, and shared appreciation for the way they both do business. Marketing Manager, Stephanie Moore explains, "The G&L Group started as family company. We're a full service organization with five companies that deal in sectors like aggregate, soil, and waste," pointing out similarities between The G&L Group and Walker. They say that their dealings with Walker grew as The G&L Group expanded their lines of business, and Pat celebrates the strength of their bond, revealing, "Between our companies, related businesses exist. But it's a trusting relationship with no competition, or we don't feel the friction of competing against each other. There's an underlying loyalty that we're proud of." And who wouldn't be proud of that? Loyalty is a strong trait that develops over time, generally reserved for the most special partnerships.

And it seemed easy for Pat and Stephanie to describe what makes their partnership with Walker special. Stephanie acknowledges the feeling that the two companies share a similar approach and seem aligned in values. "Without knowing exactly how their values are written, Walker runs a trusted business, upholds the best interest of the customer, employs impressive people, and makes everyone feel special," Pat added. Both recall meeting members of the Walker family and team leaders from the organization and emphasize their commendable experience and commitment to service; they feel that Walker people instill confidence in the relationship. They even highlight the impressive longevity employees have with the company, but quickly pointed out - AS DID EVERYONE ELSE WE SPOKE WITH! - how flawless the transition is when someone new joins the Walker team. "I'm not sure how they do it, but it's impressive when people can come and go, yet never have it interfere with business or valued relationships."

To further emphasize the success they've had in carving out a valued collaborative partnership, Pat eloquently sums up what keeps The G&L Group working with Walker: "Walker always treats us like we're special… and we're very inclined to do business with them. Walker keeps us competitive in the market, and we're grateful for that. Our tagline is, 'Partners in your performance,' and we feel that Walker is our strategic partner in our performance."

Living the Values

There's a saying, "How can you form your tribe if you don't show people your vibe? (D. LaPorte)" That feels so relevant to the way Walker has fostered long-standing, mutually beneficial, and trusted partnerships. As simple as the old, like-attracts-like, theory, let's assume the Walker "tribe" is our network of professional relationships, and the Walker "vibe" is the way in which we live out our values. How have we established a vibe that resonates with the tribe we've created?

From his almost 20 years of doing business with Walker Industries, Brent Clarkson, Partner & President of MHBC Planning, says that Walker is a collective of great people to work for that treat people with respect, "They just have a genuine way about them." He says, "They're demanding, but very fair, and understanding when challenges arise." Brent is very well aware of the ever-present 'Walker Experience' citing that he'll ask his team, "Would that be consistent with the Walker Way?" to evaluate whether their decisions are consistent with the company's guiding principles.

Brent's company offers expertise as land use planning consultants and works through sensitive situations with Walker where core values can greatly impact the outcome of a project. He says, "Trust is key in our relationship. We work in challenging fields and a lot of the projects deal with 'sorting things out' with neighbours and problem solving. These things require a mutual confidence." To further illustrate his point, Brent adds, "Walker is committed to their values and excellence. They're not a quick-andcheap kind of company which is very important considering the work we do, and the impact it can have on the community." Brent says of the many collaborations with Walker, "Walker has always insisted on making a site better than it was before we arrive. Community always comes first and anything that impacts that objective is addressed up front."

A shared respect for the community and the environment creates a mutual respect between these two companies, and Brent speaks earnestly about the back-to-basics approach that makes the relationship more like a friendship, "It's best described as a feeling. Instead of being acquaintances, we're friends. Walker invites you in as a partner. You're invited into their culture to collaborate and participate in their initiatives. Whether it's charitable drives or a waste reduction challenge, it creates a ripple effect…. As time has gone by, the trust in each other has soared and we've been able to get results while achieving their corporate objectives in doing so. Hopefully they see it as a positive relationship and we certainly do as well."

Above and Beyond

Like most of the people we spoke to, Brent was generous with his people-focused acclaim asserting that, "Walker must have the most perceptive HR people… they are ALL generously talented and committed individuals." This tidbit of popular opinion couldn't be a more perfect segue into the insights from the experienced full-service HR support consultants at ThorSight Solutions. In fact the owner, Brad Thorman, could probably identify with Brent's notion about Walker's back-to-basics approach. Brad describes the level of trust he's cultivated working with Walker, and proudly affirms, "It just feels like a family company… A handshake is sufficient." Lori Stephenson Wilson, Management & Training Consultant with ThorSight Solutions adds, "It's not a typical supplier relationship. Walker treats us like a partner. It is a collaboration where they make us feel like we're walking side-by-side."

Brad and Lori work with Walker in a capacity that has them acting as an extension of our HR team. In order for their work to be successful, they've had to really get to know Walker on a deep level that includes operations, people, values, and service. In supporting Walker with hiring, training, career development, and facilitation, Lori and Brad have had up-close-and-personal exposure to Walker people living the values, and going above and beyond. Brad energetically boasts, "The company cares about the employees, their families, and the community. The team also extends that care to partners, suppliers, and customers." While Brad describes this as the 'legacy' of the company, Lori suggests it's also the benchmark that Walker sets to achieve exceptional results. She offers, "The way Walker does business is extraordinary. They set their standards beyond what is necessary - their safety culture is a great example of that - and people live up to it!" Lori also thinks that, "regardless of their position, all Walker employees act in a manner that is always in alignment with the company values," citing professionalism, respect, and "going the extra mile" for others as examples.

Both Brad and Lori feel it's a privilege and delight to participate in the various Walker projects that come their way. With a passion for developing businesses and their people, they appreciate Walker's commitment to growing careers and fostering a sense of community inside and out of the organization.

And while commitment to community was something Dan Romano, Senior Service Contract Manager with Loblaws Companies Limited, also called out as an attribute that keeps partners like him engaged and doing business with Walker, he listed several others that describe a depth to their trusted relationship. Right off the top Dan begins, "The people are amazing! The account, finance, and billing teams are flawless; there's seamless transitions between old and new talent; I think senior leadership is tremendous as well as the board members I've had the pleasure of interacting with." He energetically expresses Walker's commitment to excellence and appreciates how the team directly contributes to the success of his business. "Organic Resource & Walker are wonderful supports to Loblaws. They provide onsite training and support for their products and are committed to a collaborative relationship." And collaboration is important, especially when both companies are committed to the environment and share the same mindset to divert as much waste as possible. Nearing close to a 30 year relationship, Dan says, "Walker continues to bring us new ideas, they are budget friendly, and we are confident in the expertise they offer. With their help we've met our waste objectives. They're the best there is in the business… they're forever improving as a company and our ROI is secured." And with that, the most tried and true, by-the-book measure of a successful partnership: the bottom line! Clearly a great balance has been found here where objectives are met, and creativity is encouraged.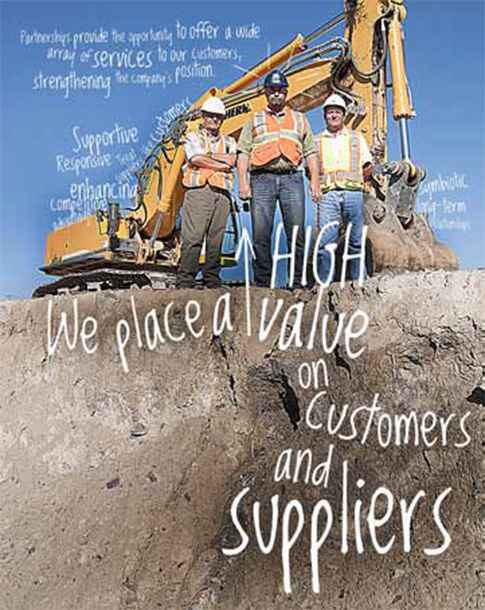 Whether it's an emotionally driven response speaking to Walker's people and values, or a dollars-andcents perspective about profits, savings, products and service, these conversations suggest that our partners find value in doing business with us. And the consistencies that continue to come up create a meaningful testament to the Walker Experience being special, indeed. We should feel proud and humbled at the great things our partners had to say - the feeling of respect, gratitude, commitment and privilege are echoed back to these individuals and their organizations. Walker proudly conducts business with many other companies, and there are additional stories we'd like to tell. Because of the overwhelming initial response to participate, we are fortunate to be able to feature more of these insights from different businesses in upcoming newsletters. The hope is that these stories and glimpses into what makes our relationships special will remind us what we do best, and inspire us to continue going Above and Beyond for others.

We thank our suppliers who took the time to talk about their Walker experience. Their insights are helpful to us in understanding how successful we've been at living out our values. As a family company, Walker is proud of the affiliations that have been established over the years. It's clear that we've created a tribe that matches our vibe - we are stronger because of the relationships with our 'extended family'

Wednesday, August 12, 2015
Draglam Salt and Earthco collaborate on new video
To highlight the exceptional products that both Earthco Soil Mixtures and Draglam Salt offer, the two G&L Group companies joined forces to produce a short informational video.

Sean Yong, Senior Sales Manager, explains how Draglam Salt became the largest de-icing distributor in Ontario: "There was a need in that area for a 24/7 operation, and they were the first in the industry to do so."

"We grew from one location to over ten locations across southern Ontario," said Pat Lamanna, Senior Vice President. "[We are] providing the same reliable, convenient service to snowplough contractors and property maintenance companies."

In the video, Lamanna takes the viewer to one of the several Earthco locations throughout the GTA.

"We provide Southern Ontario's landscaping and construction industries with amazing soil products," said Lamanna. "Our customers get the best uniformly blended products for their projects [and] we always ensure prompt delivery of superb products that meet all environmental standards."

Watch the video below for a better understanding of what makes The G&L Group the best in the business.


Friday, January 23, 2015
The Awards Of Excellence 2015 Was A Hit!
Tuesday, January 6th marked Landscape Ontario's 42nd Annual Awards of Excellence. Presenting sponsors Draglam Salt and Earthco Soil Mixtures were in attendance to support the outstanding achievements our industry accomplished in 2014.

The late-night talk show theme led the awards show, from an opening monologue by Frankie Flowers to a round of Landscape Ontario's own "Plant Password". For a memorable end to the evening, Jay Leno joked about all things cold and assisted in a draw for the prize of the evening: a one week stay at a 3-bedroom, luxury condo in Mt. Tremblant, Quebec. Congratulations to the lucky winner, Kimberly from Parklane Nurseries!

We extend our sincere congratulations to all of the Award of Excellence winners and thank you for bringing to light the wonderful accomplishments and hard work of Landscape Ontario's industry members.

To view a clip of G&L at the Awards of Excellence CLICK HERE
To view the entire Awards of Excellence CLICK HERE
Monday, January 12, 2015
COMPANY FACT SHEETS (PDF).
MEDIA CONTACT.
To arrange interviews, Less Mess product placement enquiries or any additional information on the G&L Group or any of its subsidiaries, please contact:
Stephanie Sinclair, Marketing & Communications Manager
416.798.7050 X 217 | GandLgroup.com
401 Bowes Rd, Concord, ON L4K 1J4
FIND A LOCATION NEAR YOU
BY POSTAL CODE
KM
BY CITY

SHOW