MEDIA ROOM.
FILTER BY YEAR
Toronto Redimix is awarded Concrete Ontario's 2020 Infrastructure Award
Toronto Redimix is honored to receive Concrete Ontario's 2020 Infrastructure Award for outstanding work on the Viva Streetscape Redevelopment.
reloj rolex replica mercadolibre
mens diamond rolex replica
rolex look alike
Located in Vaughan, Ontario, the project was completed on September 2020 as part of a redevelopment of the Viva streetscape. The project involved creating areas that support the community and allow for pedestrians to walk more freely. It united pedestrians, motorists, transit and cyclists in the safest way. Toronto Redimix was proud to be a material supplier for the construction of the transit center media, concrete walls, curbs, paving and reconstruction of the pedestrian boulevard including concrete walkways and curbs all on cupolex soil cells.
Over the last several decades, Toronto Redimix has established a reputation for providing exceptional concrete and ready mix concrete products and superior customer service. Continuing to expand to meet the growing needs of the construction industry, Toronto Redimix has built a solid foundation in providing concrete solutions for commercial and residential clients across Ontario.
The Concrete Ontario Awards recognize the talent and effort of the best designers, contractors, suppliers and owners in Ontario. Concrete is one of the most used and innovative construct materials that can be utilized in Ontario construction projects. Concrete Ontario receives hundreds of entries that exemplify the talent, dedication, and innovation of individuals and teams across Ontario.
You can find out more about the 2020 Concrete Ontario Awards and view the rest of the winners at https://www.concreteawards.ca/
Wednesday, March 10, 2021
New Regulations for SPIF Vehicles
Image of Brock Aggregates tri-axe truck
From 2000 to 2011, Ontario introduced a four-phased overhaul of the vehicle weights and dimensions regulations.
The reforms resulted in Highway Traffic Act Regulation 413/05, Vehicle Weights and dimensions (VWD) for Safe, Productive and Infrastructure-Friendly (SPIF) vehicles.
The last phase of the regulatory reforms ended on December 31, 2020.
For non-SPIF vehicles, there are three possible outcomes as follows:
1. If the vehicle is less than 15 years of age, extended grandfathering permits will be issued by the MTO upon request to continue operating in the pre-regulatory reforms' regime as set out in the Highway Traffic Act until the vehicle reaches 15 years of age
2. The vehicle can be upfitted to become SPIF compliant, and operate at SPIF weight allowance
best replica rolex website
best copy watches site
brietling replica
replica fake watches
3. If the vehicle exceeds above age, or no permit is acquired, it may continue to operate at non-compliant weights as set-out in O.Reg. 413/05, Table 32.
Chart of new regulations
Brock Aggregates locations will require all operators to have their Allowable Gross Weight sheet showing SPIF compliance and/or a copy of the grandfathering permit prior to being loaded.
See the Ontario Stone, Sand and Gravel Association's (OSSGA) website for more information: https://www.ossga.com/news_archive/article.go?article_id=347.
You can also find more information on oversize/overweight permits issued by the Ministry of Transportation here: http://www.mto.gov.on.ca/english/trucks/oversize-overweight-permits.shtml.
Wednesday, February 24, 2021
G&L – News – Joe Lamanna Announces winner of Mt. Tremblant trip!
G&L was proud to be the presenting partner for Landscape Ontario's 48th annual Awards of Excellence on February 4, 2021. This is an annual juried competition that recognizes the breathtaking design and master craftsmanship in the landscape construction, maintenance, design, lighting, and irrigation projects created by members! The COVID-19 pandemic may have disrupted an in-person celebration, but we are grateful for the Landscape Ontario team taking the awards celebration virtual (their very first virtual awards!) to showcase all the amazing work done in the industry.
Once again, G&L donated the coveted prize of a one-week stay in a luxurious 3-bedroom condominium in Mont Tremblant, Quebec. In honour of G&L's 50th anniversary, we were excited to have our founder, Joe Lamanna, announce the winner for the annual giveaway! The winner's name was randomly drawn from a list of registrants for the President's Reception.
Check out the Mont Tremblant Trip Giveaway Winner here: https://youtu.be/FC1Bp8xclOU
Congratulations to all of the winners of the Landscape Ontario Awards. We look forward to seeing you again next year!
You can watch the awards ceremony here: https://loawards.com/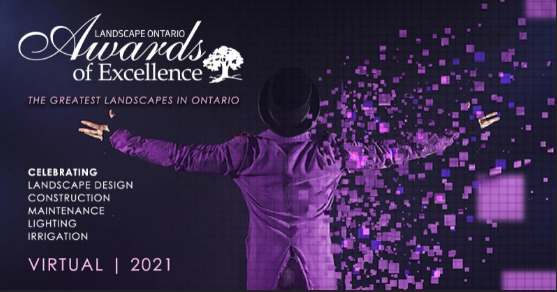 Friday, February 19, 2021
COMPANY FACT SHEETS (PDF).
MEDIA CONTACT.
To arrange interviews, Less Mess product placement enquiries or any additional information on the G&L Group or any of its subsidiaries, please contact:
Stephanie Sinclair, Marketing & Communications Manager
416.798.7050 X 217 | GandLgroup.com
401 Bowes Rd, Concord, ON L4K 1J4
FIND A LOCATION NEAR YOU
BY POSTAL CODE
KM
BY CITY

SHOW